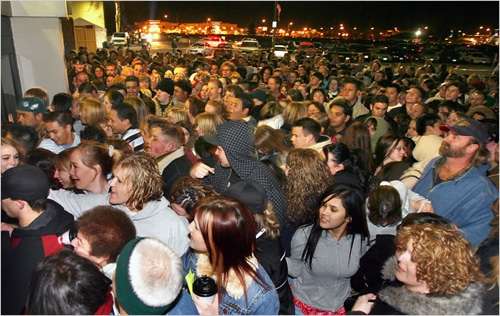 Black Friday seems to be one of those days that people either fully embrace or shy away from like a disease. Personally, I love to shop but the idea of getting up at 4 AM so I can be in line somewhere for a $3 toaster by 5 AM smacks of crazy.
That's not to say I might not go shopping on this day, I'm just not one of the people who show up before the sun.
In fact, I think my mom and I are planning on doing some shopping at one of the local retail villages. I'm thinking it should be pretty quiet as the stores are all boutiques and none of them are selling 97" TV's for $398.
Are you going shopping on Black Friday? Do you get up with early birds?